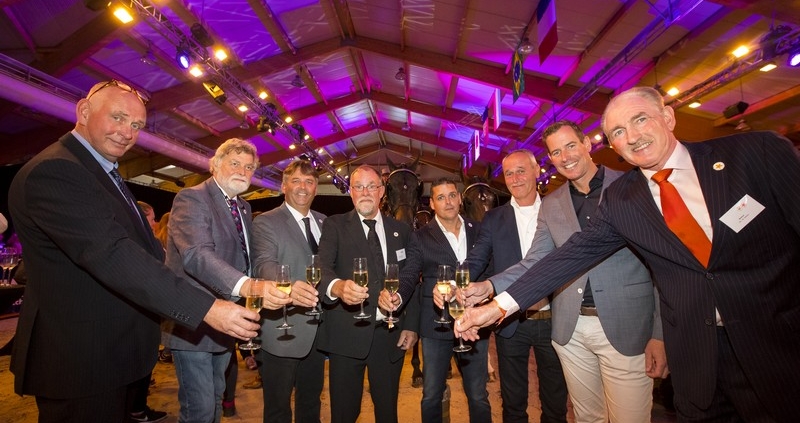 New organization, same formula
Last year, the 25th edition of Foal Auction Prinsjesdag was the last to be organized by the event agency EQ International. From next year, the organization will be in the hands of Emmy Poppelaars and former EQ International employee Linda Mailly. They will do everything in their power to allow the auction to grow in a familiar manner, together with the board. The new office address of Foal Auction Prinsjesdag BV is Wakkerendijk 178A, 3755 DH Eemnes.
Familiar faces
Two new, but certainly not unfamiliar faces at the front. Until about 10 years ago, Emmy Poppelaars worked for EQ International, among others, and took on the role of project manager for Foal Auction Prinsjesdag with great pleasure. "I enjoyed doing that for about five years, until I moved to Groningen. It was with regret in my heart that I had to say goodbye to the great job for this auction, but I have always followed everything, partly thanks to my father, who is part of the selection committee", says Emmy, who has been her partner for about three years now. owns company EP Projects & Events. One of the events she is responsible for is the international competition Indoor Drachten, and now Foal Auction Prinsjesdag has been added. "When it became known that EQ International was going to stop, I was approached to work as a project manager for the Foal Auction Prinsjesdag. I didn't have to think about it for a second, I'm very happy that the auction has crossed my path again. And I look forward to working with Linda. In recent years she has mainly focused on the financial part of the auction, but is now also clearly expanding her tasks. Together we will commit ourselves to the auction."
Continue to build success
With each their own knowledge and expertise, Emmy and Linda are highly motivated to further expand the success of Foal Auction Prinsjesdag. "The auction has been on the rise for years and we hope to continue that way. Foal Auction Prinsjesdag has established a great network and a tight auction organization, and we want to continue with the auction in the same way. Because that is clearly a formula that works!", says Emmy Poppelaars.
https://www.prinsjesdag.eu/wp-content/uploads/2022/05/Prinsjesdag-ERME17L124867.jpg
533
800
bonsai
https://www.prinsjesdag.eu/wp-content/uploads/2022/05/Logo-prinsjesdag.png
bonsai
2018-01-25 17:37:11
2018-01-25 17:37:11
New organization, same formula